Food Entrepreneurs and Investors Convene for Educational Sessions and
Live Investor Presentations to Catalyze the Capital Flow in our Food & Ag System.
Hands-on Sessions by experienced practitioners
"Just the right mix of experienced presenters and inspiring attendees to allow me to make the connections I hoped for to help my company get to the next level."
Annual Food Investor Fair highlighting curated Enterprises

"I was truly blown away but the caliber of people and companies. They were all inspiring and so clear about the impact they want to have on the world. Fantastic!"
Marketplace of Opportunities. Collaboration.
"Food Funded is my favorite place to have authentic conversations and to explore ideas and opportunities to follow up on."
Celebrating the new generation of entrepreneurs and investors
showing the way from Making A Killing to Making a Living
Volunteer with the Community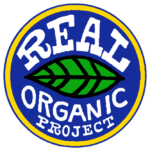 Full Belly Farm ◦ Capay Valley, CA
Farm Tours ◦ Workshops ◦ Food Investor Fair ◦ Farm Lunch ◦ Entrepreneur Marketplace ◦ Connections!
Slow Money Investments in Action
Slowcase: the stories behind community investments in our local food system
How one San Francisco restaurant incorporated carbon awareness into dining and is changing the way restaurants think and act around climate change.